Please find below, links and articles of where Tiffany's work has been shown, with ten's of thousands of views.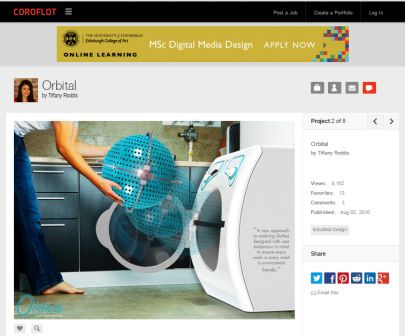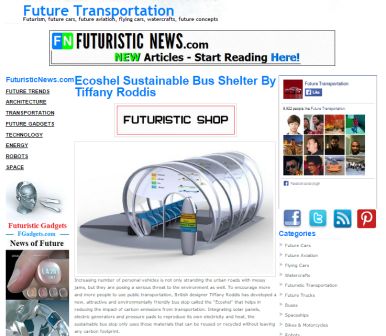 Orbital
Yanko Design - Orbital Force in Washing Clothes.
10 High-Tech Washing Machines of the Future
Curv
Yanko Design - Multifunctional and Dynamic Curv.
Ecoshel
Trend Hunter - Sustainable Bus Stops.
19 Most Innovative Bus Stop Concepts
Travel Pod
DesignBuzz - Travel Pod Shopping Aid Seats you in Comfort after Hectic Purchase.