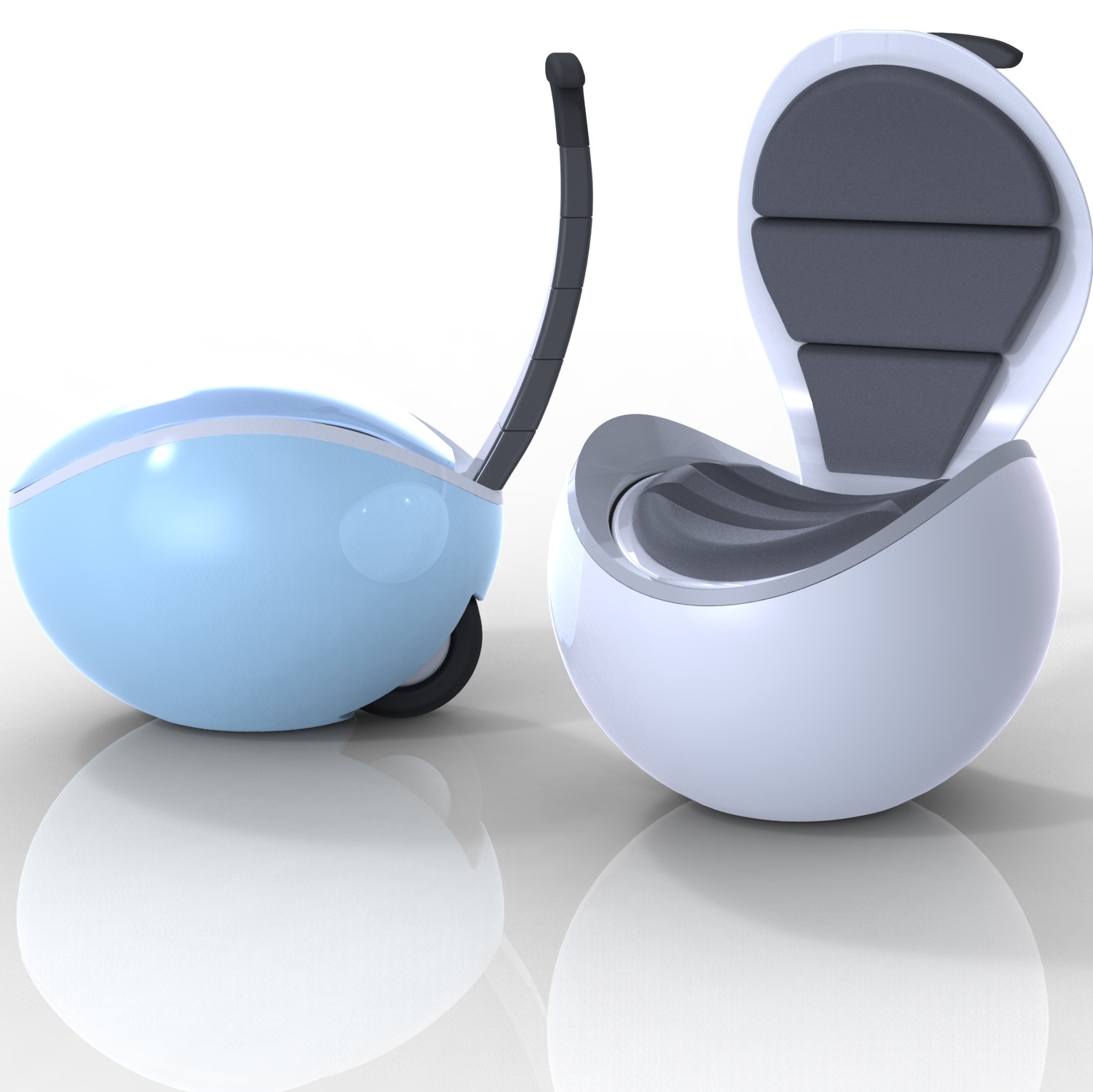 Futuristic Shopping Aid
The TravelPod is a futuristic shopping aid, which fulfils the anticipated needs of the 2050 urban shopping experience without cars. The innovation solution offers a user friendly means to sustainably transport goods- removing the stress and strain of carrying heavy loads. It also incorporates an integrated seat to attach the device to futuristic public transportation, for effective physical space utilisation and safe goods storage.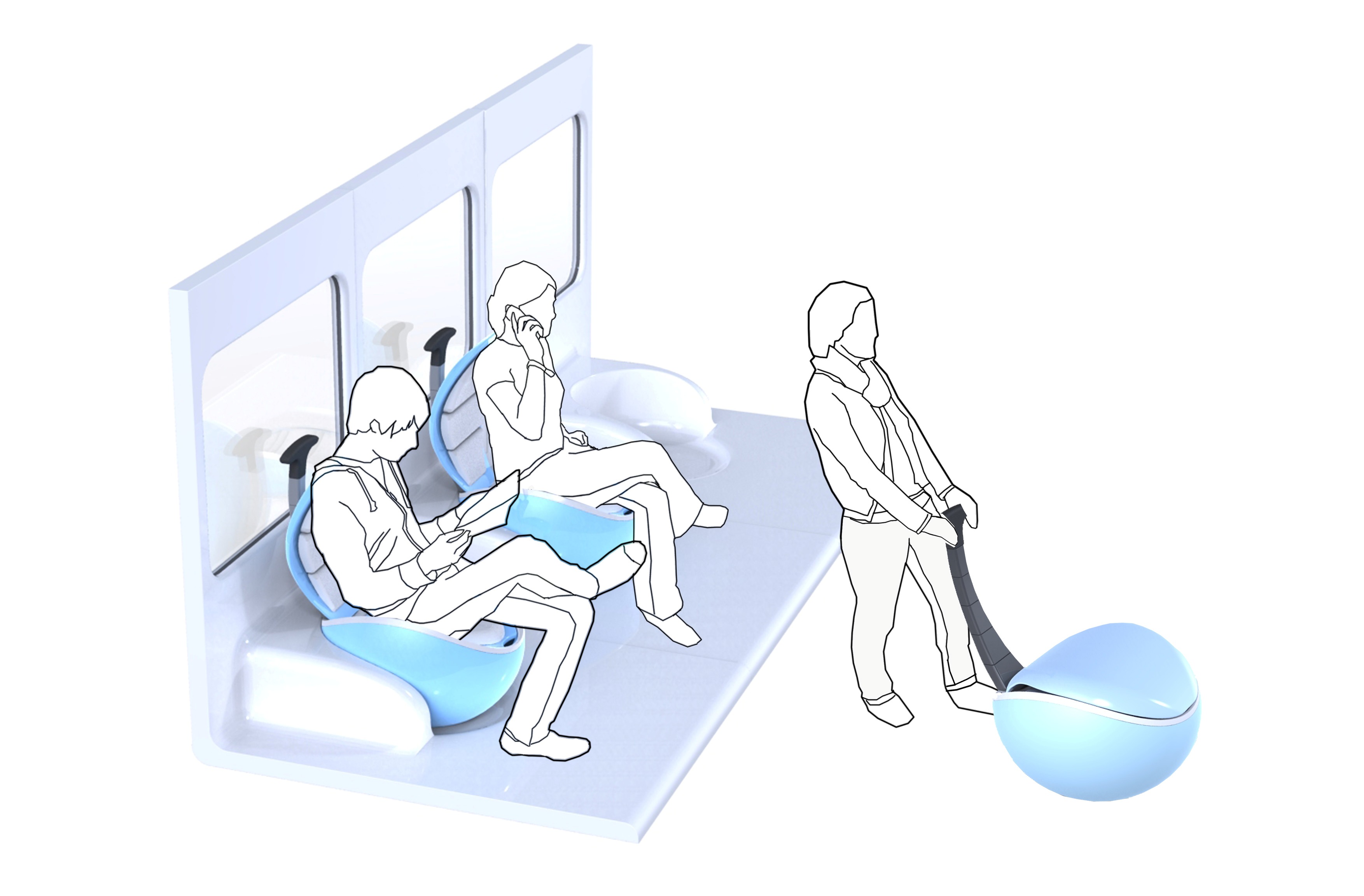 Travel Pod on Public Transportation
TravelPod replaces the storage consumers would have had in there cars.The insides of a bus would be specially designed to allow this carrier to fix securely on to it. With this seating feature built into the product, consumers wouldn't have to find storage space when travelling on the bus. Instead they can sit on there carrier knowing all of there belongings are save. This system would save time and be an easy and efficient way of transporting goods on and off public transport.