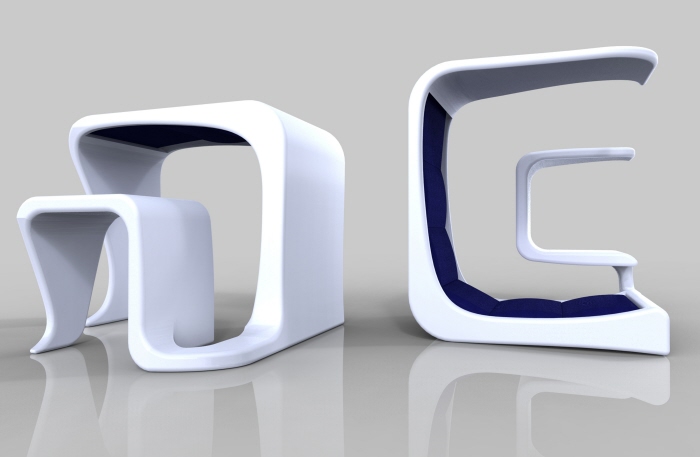 Multi Use Furniture
The Curv is the space saving, environmentally friendly solution for the 21st century home. The changes in housing market, particularly the reduction in the size of living accommodation, has seen a growing need for adaptable, space saving, multi-functional furniture. The Curvs elegance stems from the simplistic concept of providing two types of furniture from an integral item.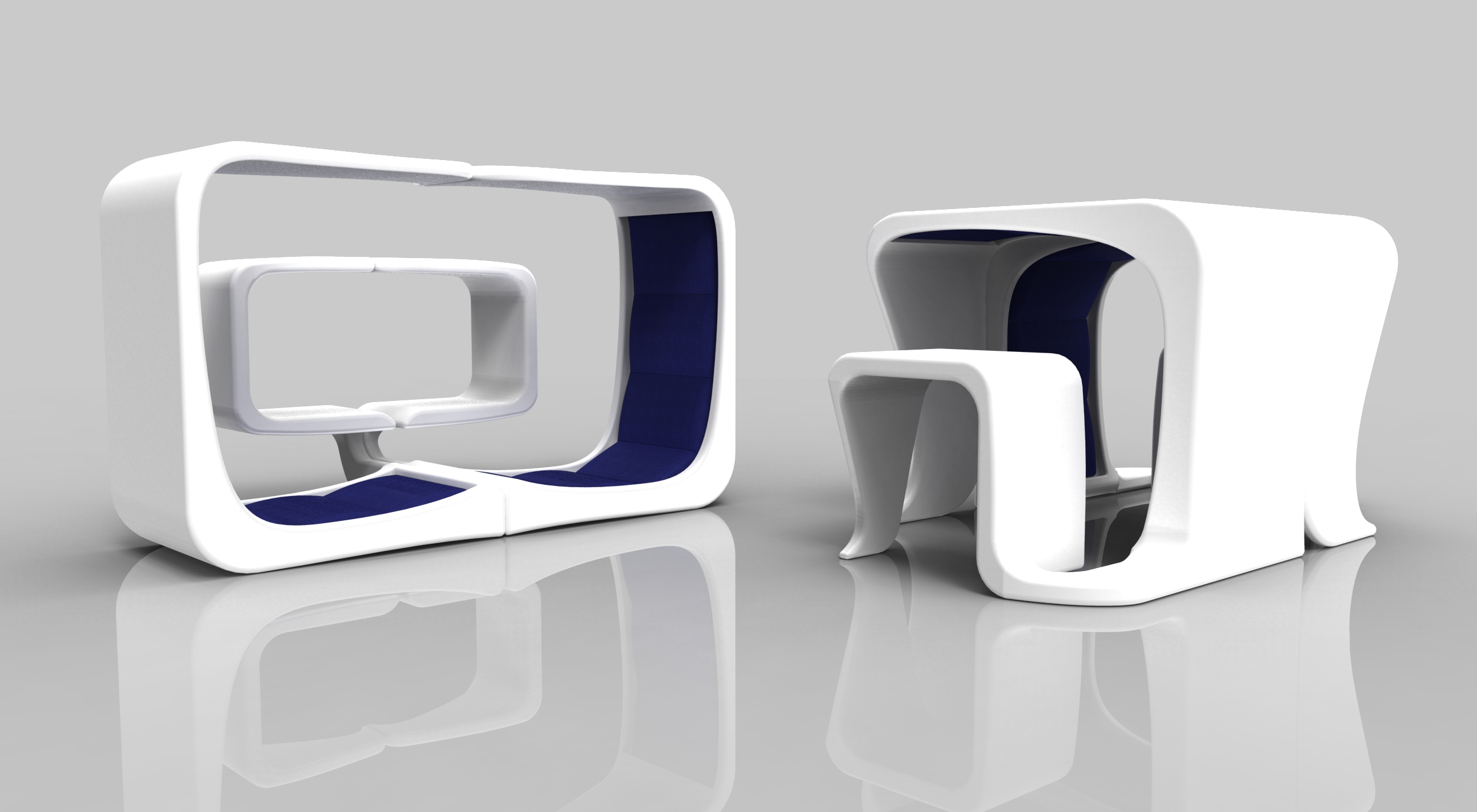 When orientated horizontally, the Curv provides the user with a stylish table complete with an integral chair, perfect to use as either a work desk or dining table. 
With just with one effortless movement Curv transforms into a comfortable chair with integral side table; perfect for relaxing after a hard day's work.  
The Curv modular shape permits multiple units to work in harmony together, creating different usable areas for multiple users.
In essence, the Curv is the practical solution to tackle the shift from suburban to urban living as the designer believes that the Curv creates an aspect of sociability; achieving a fine balance between independent personal space to bringing people together, in multiple unit configuration.
Curv as a Chair
Curv as a Desk