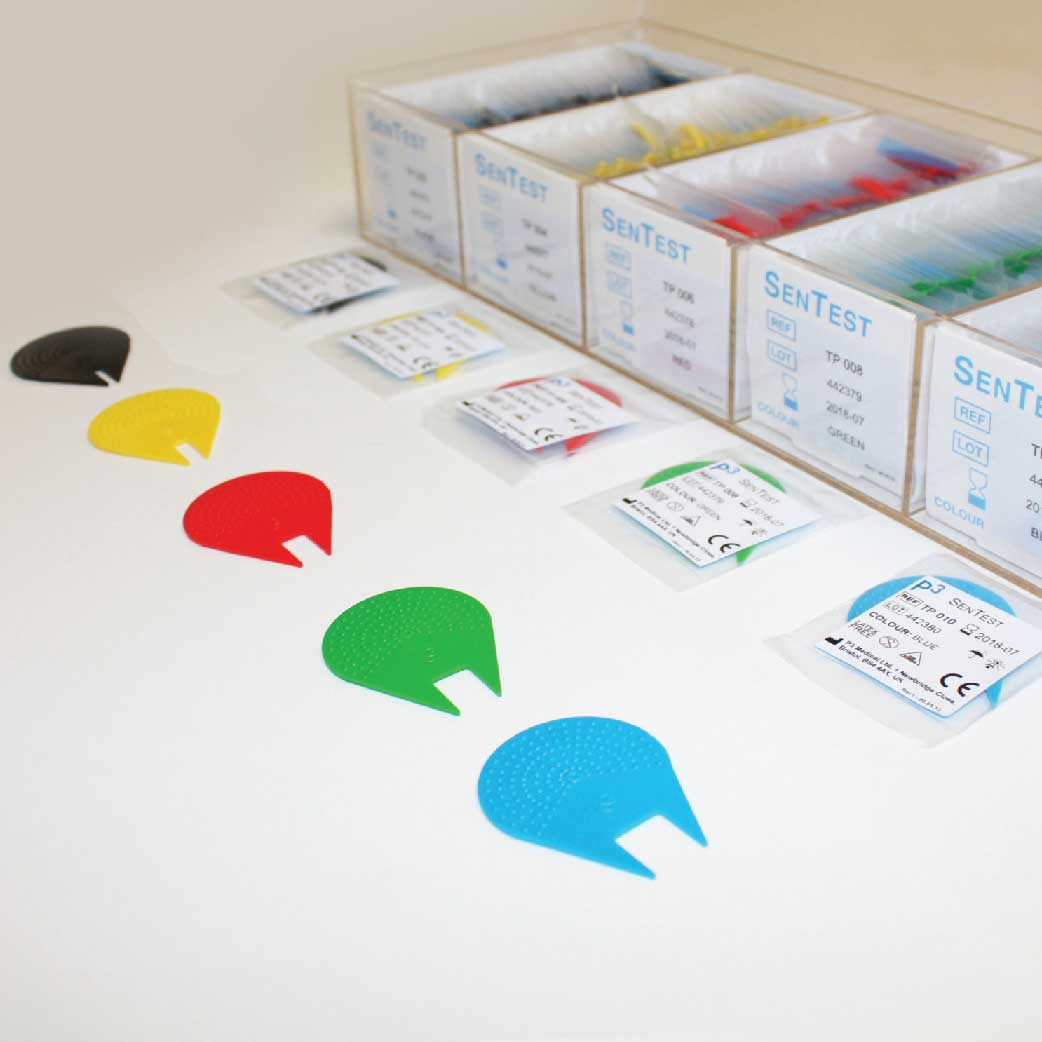 SenTest was designed by Tiffany Roddis in 2012 for a UK client. It was specifically engineered to improve the two-point discrimination method that is used to determine peripheral nerve damage. Current UK guidelines recommend the use of a paperclip together with a rule. However, this method has proved to be very time consuming, unhygienic and alarmingly inaccurate.
Mass Production
In 2013, the SenTest was mass produced and rolled out into NHS hospitals across the UK.
Areas of Use
SenTest can be used in many different clinical areas such as Minor Injury Units, Accident & Emergency Units, Burn Centres, Military, plastic Surgery, Trauma Units, Walk-In Doctors Clinics, Stroke Units and Diabetic Centres.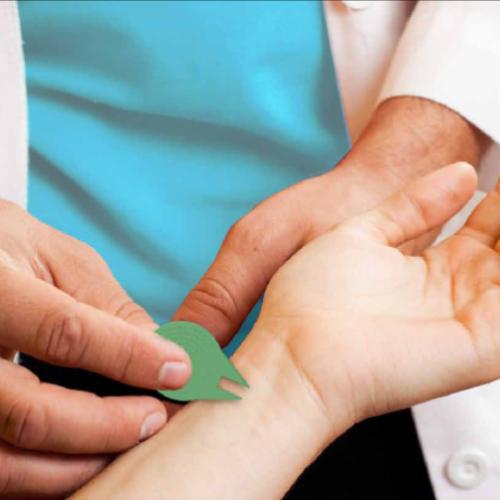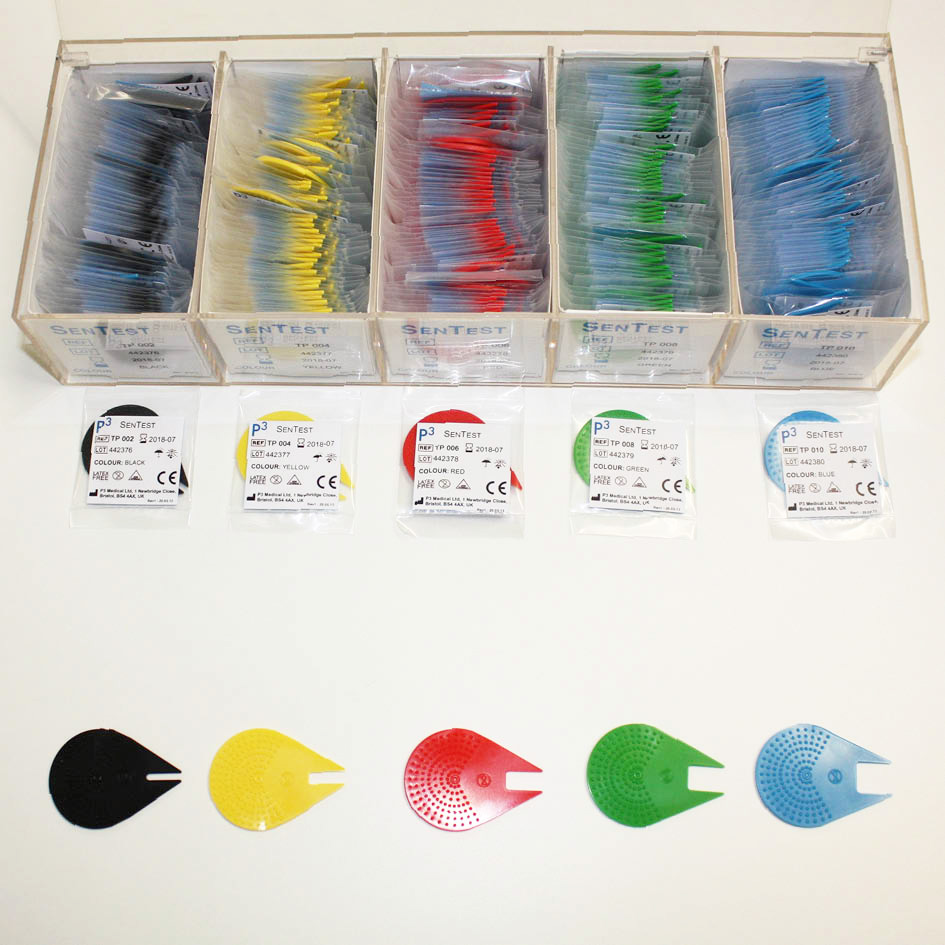 The small, lightweight product is designed as a disposable tool to enables the user to conduct a quick and accurate test for peripheral sensations such as nerve damage beneath the skin. Shaped like the Millennium Falcon, the SenTest is available in a range of sizes from 2-10mm, each colour coded for quick identification.
The client was delighted with Tiffany's creativity and project management during the development of the SenTest. References are available on request.